A high point in the development of ancient Chinese pattern looms: the multiple heddle pattern device
Keywords:
multi-heddle, loom, laoguanshan, archaeology, weaving, drawloom
Abstract
Based on the evidence of archaeological excavations, the multi-heddle loom appears to be the first pattern loom invented by humankind. Its core technology stores and controls the pattern on multiple heddles and can be called a 'multiple heddle pattern device' or 'multi-heddle patterning system'. In this article we explore multi-heddle looms from historical texts and ethnographic field investigations. First, we review the development of multi-heddle looms and put them in the context of the remarkable examples discovered in the Han Dynasty tomb at Laoguanshan. Finally, we summarize their historical status and significance. Within the historical of development of Chinese looms, the multi-heddle loom has a unique patterning device that integrates the advantages of several kinds of looms and is capable of producing many kinds of exquisite fabric. We conclude that the multiple heddle pattern loom was a necessary first step for the large scale production of patterned fabrics. Such looms established a technical foundation for the later technology of patterned silks that were traded along the Silk Road, as well as a gorgeous cultural heritage.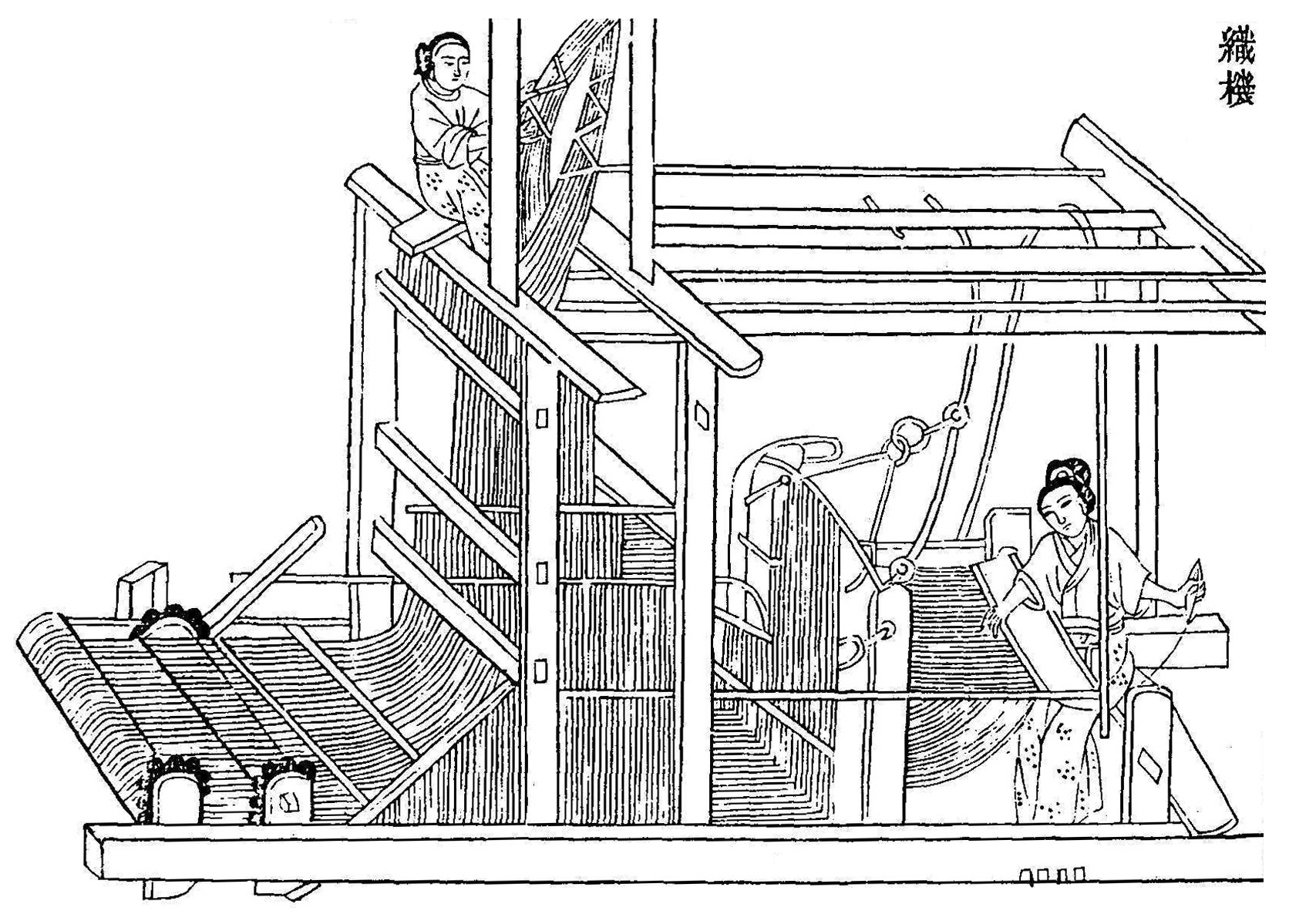 Downloads